Lynley is eating my brain and I totally and utterly love these two! Yes, both are Lynleys, beeecaaauseee the brown haired is the TV-version (which I like more) and the blonde is the book version... how sad D: Book Lynley is a meanie!
So I'm gonna spread my Lynley love all around DA by doing silly journals and cry a little because the series was axed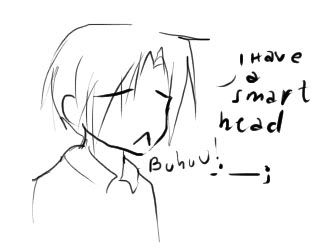 LoL XD WHUT?! It's fun to see whatever I can find in my photobucket!
Go watch this series! It will capture your heart with the love filld stories of love and angsty friendship!!!!!
No actually it's a crime series, murders and stuff. You get to see how whiny Lynley actually is

! And how freaking kickass Barbara is! RARGH! Oh don't get me wrong, I like both of them equally! They're so precious! E.G is a genius, Nat Parker and Sharon Small are tallented... only BBC sucks D:.
Go see it NOW

*stare*
Why haven't they released a score soundtrack yet

the music is total kickass beautiful shit that makes me wanna cry at times... and at times it scares the shit outa me

!
Whee! Now please have fun with the staring Lynleys!
SERIOUSLY PEOPLE! COMMISSION ME D:!!!Other stuff
Commissions
OPEN
Lovely muffins
*
Dashiana
~
gamerchick03
~
Wempuli
~
sshameless
~
Tawe
*
IsisMasshiro
My club

Clubs I'm in



Stamps
:thumb51075058: :thumb24182533:
:thumb49487398: